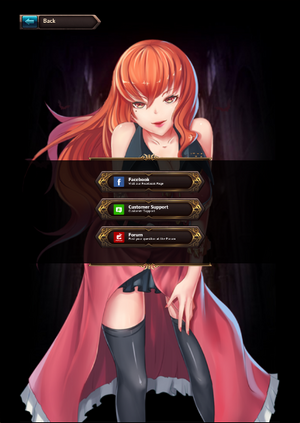 The Townhall will link you to three different options: The Bloodline Facebook page, where you can keep track of the game's latest updates and events, the Support page, where you can contact Customer Support regarding technical issues, and the Forum, where you can interact with other Bloodline players and offer your feedback.
Ad blocker interference detected!
Wikia is a free-to-use site that makes money from advertising. We have a modified experience for viewers using ad blockers

Wikia is not accessible if you've made further modifications. Remove the custom ad blocker rule(s) and the page will load as expected.